We will offer the following practical courses (in German) this winter semester.
183.659 Theorie und Praxis der Evaluierung von innovativen User Interfaces
183.603 Seminar aus Medieninformatik
183.234 Forschungsmethoden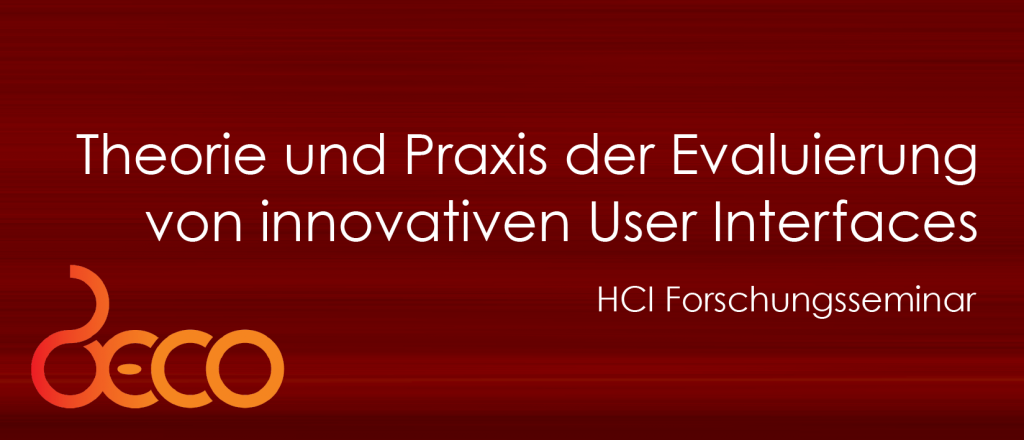 Students will learn how to plan an empirical study in HCI and how to choose appropriate research methods. These skills are  important for writing bachelor and master theses; we therefore suggest to complete one of the courses beforehand. The courses are also helpful for students interested in publishing a scientific paper because they simulate a conference's peer review process. Students may choose amongst DECO's research topics or choose a topic of their own, including (but not limited to):
Usability Engineering of Trust
Text Entry Methods
Eye Tracking
Playful visual design
The courses will be held in three workshops. Students will elaborate a written project proposal (similar to exposés needed for diploma theses). Introduction and first workshop (attendance required) is on the 20th of October 2016, 15:30-18:30h at the INSO library (Wiedner Hauptstr. 76 / 2nd. floor).